Transit Agencies spend months, often years, procuring and deploying cutting-edge technology, yet many agencies don't consider the impact their new technology has on riders or properly promote it. When agencies don't effectively market new services to riders, they miss an important opportunity to generate enthusiasm and increase ridership.
Dayton RTA used innovative communication techniques to generate excitement and high utilization for their new Clever Devices RTPI system called RTA Ride Time.
Jessica Olson, Communications Manager of Dayton RTA, shares her five key tips for successfully promoting a new service to riders.
Turn your Employees into Ambassadors
When employees speak, their own social networks listen and offer the potential to translate into thousands of potential listeners. If someone wants to learn about a transit agency's services or technology, they're more likely to trust a friend or neighbor who works at that agency rather than a spokesperson they've never met or an online review.
Dayton RTA was careful to launch RTA Ride Time internally several months before their external launch giving Dayton RTA employees time to not only understand the solution but to familiarize themselves with it and use it.
The communications team recruited employees across different departments who were interested in receiving training on the new service offerings. These employees were then able to train their peers and eventually, serve as ambassadors for the public.
Be an Expert
Each transit agency is the expert on their unique transit system, and therefore must also be an expert on all solutions offered to their riders. A transit agency with a comprehensive knowledge of the technology will be better able to communicate to riders and resolve customer concerns proactively. Dayton RTA worked closely with the Clever Devices team to not only implement their new Real-Time Passenger Information solution but to fully understand every aspect of what the technology is capable of and how it works.
Build the Hype
Building hype leading up to an important product launch is crucial. Any agency, including small and mid-sized agencies with limited marketing budgets, can take advantage of social media, seasonal events, and local media to drive buzz for new products and services.
Dayton RTA utilized social media to post contests, promotions, and behind the scenes looks to engage with the Dayton community leading up to the launch of RTA Ride Time. They distributed a press release and worked with a local business journal to circulate an in-depth story on Ride Time focused on what it means for the local economy.
In the winter months before the product launch, Dayton RTA's own Santa Clause utilized the RTPI app to locate and ride on Dayton RTA buses, spreading cheer and excitement for the new technology along the way. Each of these efforts contributed to the excitement around the launch.
Get Creative
Riders want information about public transit and how it relates to them, but it's often difficult to cut through the clutter of information most people regularly receive. Transit agencies have a greater chance of engaging with riders if promotional launch materials are unique, creative, and targeted.
To ensure internal buy-in, Dayton RTA employees were asked to vote on the theme of the RTA Ride Time promotional video and chose an old-timey theme that created a visual contrast against the new technology. Employees throughout the company were featured throughout the video. This hyperlocal focus helped drive engagement within the community.
The official launch party provided a perfect opportunity to reveal RTA Ride Time. As Dayton RTA's executives traveled to the venue via bus, attendees monitored their progress with two enormous screens showcasing the new real-time technology. Once the bus arrived, the event kicked off with a press release and interactive training sessions. The entire occasion was live streamed on social media and watched by 50% of Dayton RTA's riders.
Keep the Momentum Going
Important resources go into successfully launching a new solution, and it's important to keep the momentum going to make the most of that success. After the official kick-off Dayton RTA placed employees in the town square and at popular bus stops so that they could speak with riders one-on-one and make themselves available to answer any questions.
RTPI (real-time passenger information) keeps passengers informed and makes transit accessible. Accurate and reliable passenger information is critical to increasing mass transport ridership and can have positive economic effects on a city by reducing lost productivity and personal time.
Learn about Clever Devices RTPI solution here.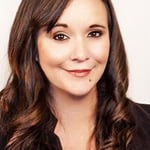 Jessica Olson is the Communications Manager for Greater Dayton RTA, which is a mid-sized transit system providing 9 million trips a year in Dayton, Ohio. Jessica oversees all internal and external communication for the agency, including social media, media relations, marketing, advertising, promotional events, customer education, and rider communication. She spearheaded RTA's outreach when the agency launched its new Clever Devices real-time products in 2016, and has been a critical member of major projects such new product launches like RTA Connect On-Demand and the agency's new, free downtown circulator known as The Flyer. She graduated summa cum laude for Wright State University with a bachelor's degree in mass communications and worked for 8 years in media before joining Dayton RTA.